What is a Watershed & Council?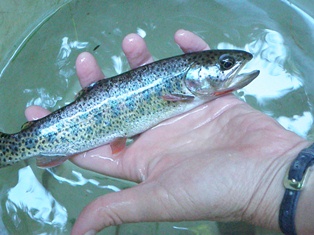 The Long Tom River Watershed holds a special charm for the diversity of people who call this area home. It holds surprising richness in farm products, native conifer and oak forests, and wildlife biodiversity – and this prime location near population centers and surrounded by nature makes for a great quality of life.
The Long Tom River watershed includes Amazon Creek, Fern Ridge Reservoir, and all the creeks flowing from the Coast Range Mountains and southern foothills to the Willamette River. The watershed connects the cities of Eugene, Monroe, Veneta and Junction City with rural lands where people farm, ranch, manage woodlands and forest, or just live in the country. The productive soil grows a range of crops that nurture the region, and the watershed is a hub of recreation where people fish, hike, canoe, view wildlife and enjoy the beauty and bounty of the watershed.
The Long Tom Watershed Council is a local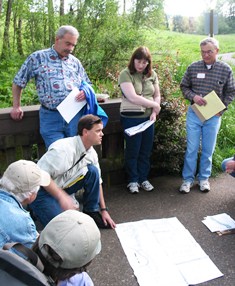 community non-profit organization of diverse participants committed to clean water and healthy habitats in the Long Tom River basin. Since 1998, we've been working toward this mission on foundations of community involvement, collaborative partnerships, current science and voluntary action. As a non-profit, we rely on individual donations to leverage private and public grants. LTWC does not have any regulatory power and is not an advocacy organization. Instead, the Council has a successful track record of addressing local land and water topics in an inclusive and positive manner. In a unique way, we bring together foresters, farmers, ranchers, businesses, city planners, scientists, and anyone else who is interested and holds a stake in the health of the watershed. We believe that it truly takes a community to keep a watershed health – both for today and for our future.