Fred Meyer Community Rewards
The Long Tom Watershed Council is now a proud partner in the Fred Meyer Community Rewards Program!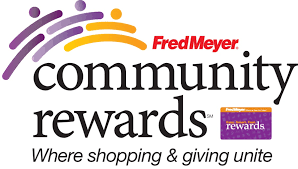 Now you can help the council earn donations just by shopping with your Fred Meyer Rewards Card!
Fred Meyer donates over $2 million per year to non-profits in Oregon, Washington, Idaho & Alaska based on where their customer tell them to give.
Here is how the program works: 
Sign up for the community rewards program by linking your Fred Meyer Rewards card to the Long Tom Watershed Council at: www.fredmeyer.com/community rewards
[Go Directly to the sign in page to link your card here]
Search for the Long Tom Watershed Council by name, or by entering nonprofit number: 85907
Every time you shop and use your rewards card, you are helping the council earn a donation!
Notes:
You still earn rewards points, fuel points and rebates just as you already do!
If you do not have a rewards card, they are available at the customer service desk of any Fred Meyer store
You can download this PDF Flier with this information all in one place. Feel free to post it at work or share it with friends & family who would enjoy supporting the Long Tom as they shop!