February Volunteer Restoration Crew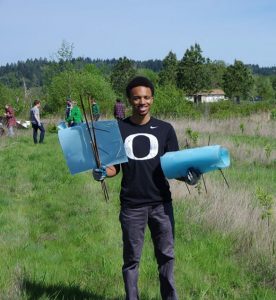 Join the LTWC Volunteer Restoration Crew on Friday, February, 24th from 9AM – 2PM, for Oak Seedling Planting, Riparian Planting and Live Staking, wth our Ecologist, Katie MacKendrick

Projects:
Oak Seedling Planting
Riparian planting
Live Staking
Rain or Shine! This is an amazing opportunity to gain experience, give back to your community, and to get your hands dirty with the Long Tom Watershed Council Staff! Please send a brief email to tmaxfield@longtom.org if you plan to attend.
Where/ When: Meet at the Long Tom Watershed Council office on Friday, February 24th at 8:45 AM to sign waivers and carpool. We will head out to the project site at 9:00 AM. We will be coming back to the LTWC office at 2:00 PM.
LTWC Address
751 S. Danebo Ave.,
Eugene, OR 97402
Transportation: We will need 3-4 volunteers who are okay with driving fellow volunteers. LTWC staff are unable to provide transportation for liability purposes.
What to Bring?
Boots
Warm Layers
Rain Gear
Water Bottle
Lunch
We Will Provide:
Gloves
Tools
Extra Water
Snacks
Instructions
General Wisdom