June 27 Project Tour: Willamette River Habitat Corridors for Migratory Songbirds and Native Fish
Tues, June 27, 6 – 8 p.m.
Location: Snag Boat Bend unit of Finley National Wildlife Refuge, about 11 miles north of Harrisburg on the west side of Peoria Road
Read more in our June Newsletter!
Join us for our first public tour at Snag Boat Bend, a unit of the Finley National Wildlife Refuge along the Willamette River. The council has been working with the U.S. Fish and Wildlife Service since 2014 to plant native trees and shrubs and remove constructed features like berms to reconnect side channels to the mainstem Willamette.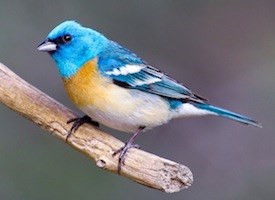 The Willamette River and its tributaries provide essential habitat for fish and wildlife, and during this tour, we'll explore how projects like this are helping to connect corridors of habitat – both for migratory songbirds that rely on riparian floodplain forests and for native fish like salmon and trout that need side channels and alcoves.
Wildlife biologist Joan Hagar will talk about neotropical migratory bird biology and the importance of seasonal habitat connectivity. The riverside forests in areas like Snag Boat Bend provide essential breeding, post-breeding, over-wintering, and migratory stopovers for a variety of songbirds.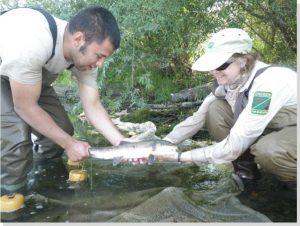 Fish Biologist Greg Taylor will talk about the importance of river side channel and alcove habitats to native fish. Side channels create habitat during high flows that provide slower waters and cover from predators. Water fills these forested side channels in the winter, reducing the impacts of flooding on adjacent agricultural fields and creating habitat.
Signs will be posted
Light Refreshments Provided
Visit www.longtom.org for more info or call 541-338-7055.