Urban Waters & Wildlife Program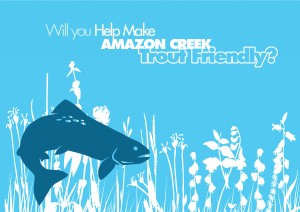 In 2016 The Long Tom Watershed Council announced an important campaign for Amazon Creek!

[Click here for the campaign page and details about this important work.]
After four years of success working to improve Amazon Creek water quality through voluntary low impact development with commercial partners, we see a community willing to take the next toward a trout friendly Amazon Creek, but we need your help.
In the weeks ahead, the council will be asking the watershed for its help toward this vision of seasonal Cutthroat trout swimming through the heart of Eugene. Can you imagine it? We can, and so can the hungry otter and heron already patrolling its banks. The trout are the most sensitive aquatic members of our potential urban creek community. The Long Tom Watershed Council wants to make them feel welcome with a cleaner Amazon Creek.
Will you join us in making Amazon Creek Trout Friendly? Click Here to find out more about this campaign and how to be a part of this exciting and important vision for Amazon Creek! 
---
---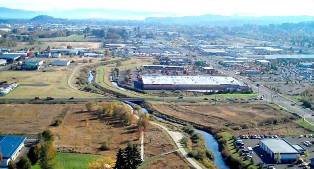 The Long Tom Watershed Council is leading the way to develop practical solutions to revitalize our community's signature creek through its multi-faceted Urban Waters & Wildlife Program. LTWC is positioned to assist businesses, farmers, and other interested parties in taking actions to improve urban stream health and habitat in Amazon Creek and the Willamette River of the Eugene metro area. With the help of a diversity of partners and supporters and, LTWC works to achieve this goal through science (water quality monitoring), outreach and education that ultimately results in voluntary action, and technical assistance including landscape architecture services. We're here to help those who want to "do the right thing" but just need technical advice and assistance.
Partners & Funders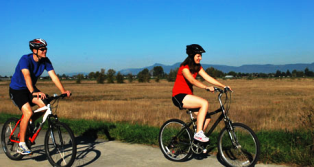 This program leverages the inherent strengths of the watershed council in stakeholder diversity, collaboration, and over 17 years of experience in habitat projects and education. Significant partnerships have been built and will be necessary to continue a program of this scope. Current major partners include the Oregon Department of Environmental Quality, Oregon Department of Agriculture, City of Eugene, SureCrop Farm Service, Meyer Memorial Trust, Oregon Watershed Enhancement Board, Oregon State University Extension Service Lane County, the Environmental Protection Agency, and the Bureau of Land Management.
Learn more about the Urban Waters & Wildlife Program:
For more information or to support the Urban Waters & Wildlife Program contact:
Sarah Whitney, RLA
Urban Restoration & Stormwater Specialist
541-654-8965
urbanwaters at longtom.org