You Did It!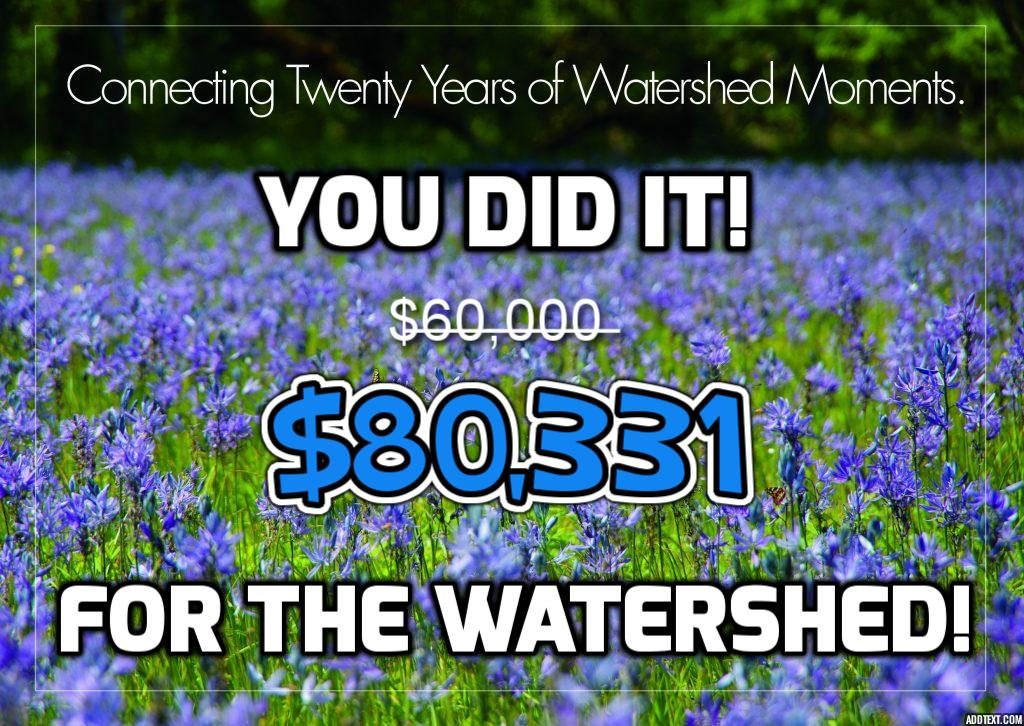 Last spring the council asked the watershed community to give toward an ambitious goal to raise $60,000 for a healthier Long Tom Watershed, and wow did you deliver big! You knocked our $60,000 goal out of the park and invested a whopping $80,331 to benefit the land and water where you live, work and play! 
We are humbled by the incredible support you've shown this council, and are so appreciative to all of our private and business donors and partners for the care, thoughtfulness, and generosity you've shown and gifted your community during this important campaign.
This incredible investment by the watershed community will be used to further our work in the coming year…and further leveraged to continue bringing outside resources into this community so that we may continue a culture of neighbors helping neighbors to do the right thing for the Long Tom.
On behalf of the board and staff, thank you for placing so much value on the land and water we share in the Long Tom! We are excited about the work ahead you have helped to make a reality. 
Sincerely,
Clinton Begley
541-654-8965
coordinator@longtom.org
PS: You can read about the origins and purpose of this campaign, and link to our strong business donors at our campaign website: http://www.longtom.org/watershedmoments