Trout Friendly Landscapes
Trout Friendly Landscapes is made available through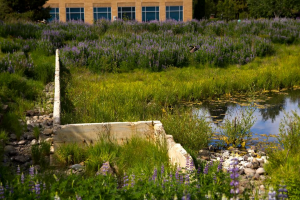 a partnership between the Long Tom Watershed Council, the City of Eugene, and local businesses. We work with business owners on a completely voluntary basis to upgrade their stormwater management to improve habitat and water health. LTWC has the know-how to give businesses the knowledge and options to create a healthy, multi-functional landscape that's the best fit for their business and habitat.
Businesses are incentivized to alter or enhance their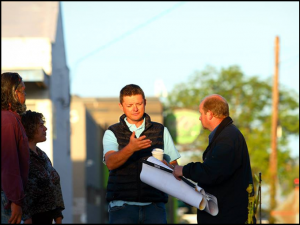 landscapes and maintenance practices to reduce pesticide and water use, improve soil health, increase native and pollinator friendly species, and to incorporate stormwater management. Outreach and education is followed up with low to no cost technical assistance in the form of landscape (re)design, permitting and contractor selection assistance, construction oversight, and long-term maintenance support. Installation cost offsets can be sought for stormwater management projects that exceed existing regulator requirements. Businesses that take part in this program are given marketing support through signage, tours, and are credited in social media outlets, LTWC's website, and public events.
How to Participate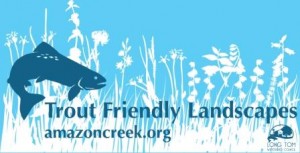 Trout Friendly Landscapes Brochure
Pledge Checklist – What you can do to make your landscape "Trout Friendly"
Contact: urbanwaters at longtom.org
More Information
Oregon State University Rain Garden Guide
Landscaping Examples & Native Plant List