2017 Board of Directors Candidates
Meet the 2017 slate of Board of Directors candidates up for election at September 14's Annual Meeting and Celebration.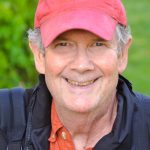 Dave Thomas, Amazon
Retired Population Geneticist & Pharmaceutical Executive | McKenzie Fly Fishers Board, McKenzie Trout Study Volunteer
Dave is a resident of the Amazon Creek sub-basin and has lived in the area for 11 years and has been an active part of the McKenzie Fly Fishers Board and their Trout Study efforts. He is the past president of the McKenzie Fly Fishers, board member and development chair of the Willamette Jazz Society, and a former representative of the McKenzie Watershed Council. He is interested in habitat restoration and expanding the range of native fish, and establishing community involvement and ownership in watershed projects. Dave has over 20 years of experience in working on nonprofit boards, project management, and technical knowledge regarding conservation activities and particularly native fish issues. Dave is standing for election for a four-year term.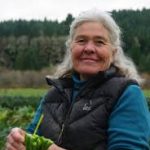 Jabrila Via, Upper Long Tom
Retired Farmer at Winter Green Farms | Current Farm & Food Educator at Winter Green
Jabrila is the former owner of the farming operations at Winter Green Farm, a 171-acre organic farm in the Upper Long Tom sub-basin near Noti. While she sold the farm business, she still owns the property, lives there, and continues to conduct food and farm education activities there. She enjoys connecting the community to its local food and is interested in food justice and security issues. Jabrila shares: "I am interested in working with the community. We all come from different walks of life, and I want to be learning and sharing together to help keep the Long Tom Watershed healthy, to educate, and include the public in taking care of our environment." Jabrila is standing for election for a one-year, extendable extendable term.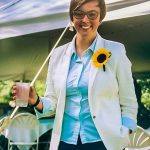 Darian Lightfoot, At Large
University of Oregon Planning, Public Policy, and Management Graduate Student | Inclusion Coordinator at Northwest Youth Corps
Darian Lightfoot was raised in the good ol' corn belt of Fort Madison, Iowa. She moved to Eugene from D.C. where she was an American Sign Language interpreter. She attended college at William Woods University in Fulton, Missouri and is currently working at Northwest Youth Corps as the Inclusion Coordinator and really loves her job! She is also attending the University of Oregon working towards her master's degree in public administration and non-profit management. For fun, she likes to camp and hike – all the classic outdoor Pacific Northwest lifestyle things. She also loves watching great independent films, dreaming about being on a roller derby team, and Face-Timing with her outstanding nieces. Darian is a resident of the Amazon Creek sub-basin and is standing for election for a one-year, extendable term.
~
Thank you to our seven board members who have completed their first term this year—Mike Brinkley, Kea Cannon, Alan Dickman, Steve Horning, Lindsay Reaves, Charles Ruff, and David Turner. Join us in appreciating their service to the council as we present them with a custom engraved cutting board, per our tradition, during the event.
Board Members Extending Term One Year
Three of these board members have agreed to extend their term for one year and will also be standing for re-election: They are:
Alan Dickman, Amazon
Steve Horning, Lower Long Tom
Charles Ruff, Upper Long Tom
David Turner, Lower Long Tom
Bios for current board members can be found on our website here.