Board Of Directors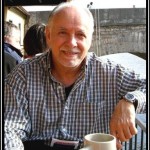 Mike Brinkley, At Large – Secretary
Mike grew up in rural Missouri. He lived in Eugene from 1988 to 1999 and moved back in 2010 after retiring from his position as Director of Research at a technical firm in California. He has been involved at the executive level in several conservation-related NGOs over the past 10 years and is an avid fly fisher. Other interests include international travel, hiking, music, and spending time with Portland grandchildren. He brings a passion for working out successful collaborative solutions to the LTWC Board.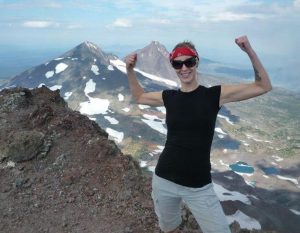 Kea Cannon, At Large 
Kea is a born and raised Oregonian from the McKenzie River Valley. Her parent's passion for the outdoors inspired her to pursue work that benefited a cleaner environment. She graduated from the University of Oregon in 2008 with a B.A. in International Studies and went on to serve a local nonprofit organization for over five years working on multiple grant programs that work to reduce CO2 emissions. In 2015, Kea returned to the University of Oregon for a double Master's degree in Nonprofit Management (MNM) and Public Administration (MPA) through the Planning, Public Policy, and Management (PPPM) department. During this past year, Kea interned with BRING as its RE:think Business Specialist assisting Lane County businesses in their sustainability and waste management efforts. Additionally, Kea completed a brief internship with US Senator Jeff Merkley in his Eugene office. During her personal time, Kea enjoys everything Oregon has to offer: hiking, camping, local beer and wine tasting, and of course her Oregon Ducks!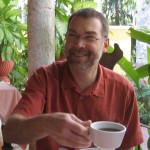 Alan Dickman, Amazon, Vice Chair
Alan lived in Roseburg until the age of 12 and many of his strongest childhood memories are from living on the banks of the North Umpqua River.  He spent his high school and college years in Maryland and California before moving back to Oregon in 1979 to do graduate work in biology at the University of Oregon studying fire and disease in mountain hemlock forests. Alan taught for two years at Pacific Lutheran University before returning to Eugene. He has been teaching at the University of Oregon since 1986 where he is a research associate professor and senior instructor of environmental studies and biology and is the recipient of both the Ersted and the Thomas F. Herman teaching awards.  He served as curriculum director for the Department of  Biology for 10 years, and has been director of the Environmental Studies Program for the past seven years. Alan served for several years on the Oregon Natural Heritage Advisory Council and has chaired the Universities Environmental Issues committee. Alan and his wife, Sue, raised three sons and enjoy gardening, canoeing, cooking, and are grateful to be living in Oregon.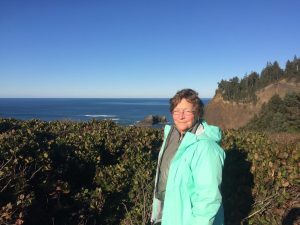 Ginnie Grilley, At Large
Ginnie is a fifth generation Oregonian raised in a wheat farming family from Eastern Oregon. After gaining her masters degree in Civil Engineering from OSU, she began her career managing public lands in the Pacific Northwest. Retiring from the BLM, she's an avid volunteer for OSU Extension, SMART, and ODFW. She loves to flyfish, and participates with several local fishing clubs.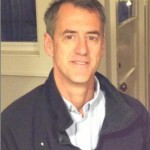 Cary Hart, Upper Long Tom
Cary graduated with a BS in Forestry from OSU and works for Giustina Land & Timber Co. where he helps to manage a 4th generation family timberland ownership. Cary live in Eugene with his wife Kathryn. They have five children ranging in age from 5 to 23. He enjoys many outdoor activities including gardening, fishing, hunting, and skiing but mostly stays busy being a parent. Cary looks forward to working on the Long Tom Watershed Council to continue to manage and improve our area's natural resources.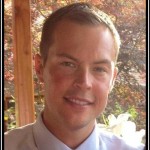 Steve Horning, Lower Long Tom
Steve Horning is a fourth generation farmer and small business owner in Benton County. His family has worked and lived on the Willamette River since the early 1900s and it is where he continues to live today. He grew up in a small rural community where he quickly learned that this lifestyle requires hard work, resolve, and working well with the environment. After graduation from Monroe High School, he attended Oregon State University where he studied      Agriculture Business Management. With this knowledge he went on to manage and co-own Deerhaven farms, and Merritt Holdings, which are his family businesses. It has always been his family's belief that as farmers and landowners we are the greatest stewards of the land, and what is best for our bottom line can also be good for the environment, which is a big part of how we do business today.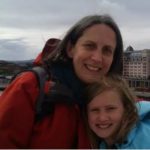 Shelly Miller, At Large, Vice-Chair
Shelly Miller has worked in fish and wildlife conservation and management for over 20 years. During her career, she has worked for fish and wildlife agencies in West Virginia, Virginia, and Oregon. She has also worked for The Nature Conservancy. Currently, Shelly works for the City of Eugene Parks and Open Space Division as the Natural Areas Planning supervisor. She has lived in the Eugene/Springfield area since 2005 and loves it. Shelly and her family enjoy the outdoors, exploring cultural opportunities in the area, and travelling. Shelly is currently serving in a position vacated mid-year by Therese Walch and will be confirmed along with the 2016 slate of board candidates at the October 20 Annual Celebration.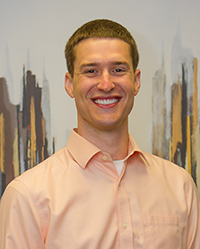 Jonathan Powell, At Large – Treasurer
Jonathan joined the accounting firm Kernutt Stokes in 2010 and currently serves as a manager. Jonathan assists clients in the forests products, manufacturing, professional services, non-profit and real estate industries. Outside of his client responsibilities, he is heavily involved in the firm's marketing efforts and currently serves as a member on the firm's marketing, A&A steering, and recruiting committees respectively.
Jonathan earned a B.S. in Accounting from Oregon State University, is a member of the American Institute of Certified Public Accountants, the Vice Chair of Forests Products Project Committee for the Oregon Society of Certified Public Accountants, and is the treasurer and board member for Forests Today & Forever.
Jonathan describes himself as personable, hardworking, and efficient. He attributes watching his father, who is also an accountant, as his inspiration for choosing accounting as his profession.
Jonathan grew up and currently resides in Eugene, Oregon with his wife, Elizabeth, and their two children, Micah and Josephine. When away from the office, he enjoys watching sports and staying active by white water kayaking, fishing, and hunting. In addition, Jonathan has interests in both photography and music.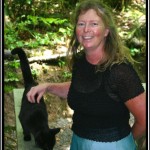 Lindsay Reaves, Upper Long Tom
Lindsay is a fourth-generation Oregonian and has lived in Eugene since 1981. She received her B.S. in health education from the University of Oregon and a master's in social work from Portland State University. Lindsay moved to a 672-acre tree farm seven years ago with her husband, Tom Bauman, and works with him to manage the land as a sustainable forest tree farm. She volunteers with Forests Today and Forever, and for the past eight years, over 4,000 middle school students have visited the Bauman Tree Farm to learn about forestry management, riparian needs, wildlife considerations, and recreation opportunities. Native plants and local butterflies are a special interest.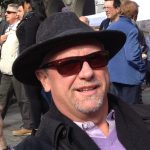 Charles Ruff, Upper Long Tom – Board Chair
Charles Ruff serves as the General Manager for the Oregon Country Fair (OCF), which draws over 40,000 visitors every year. OCF has worked to improve water quality in Indian Creek, which runs through their property. Charles says that maintaining a healthy, vibrant watershed is key to the ethos of the OCF, they are greatly affected by the Long Tom River and are active in issues concerning the river and its long term well-being. Charles enjoys helping to organize the annual Oregon Truffle Festival and participating every year in Cycle Oregon.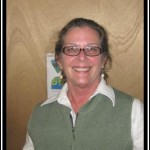 Deborah Saunders Evans, At Large
Deborah Saunders Evans is a limnologist and long-time resident of the area with experience as a program director, policy analyst, and consultant.  Deborah served on the Long Tom Watershed Council's first Interim Steering Committee and provided technical assistance in writing the council's first water quality monitoring grant.  Deborah is interested in improving and protecting water resources and habitats, fostering communication between all stakeholders, outreach and education, and long-term organizational stability.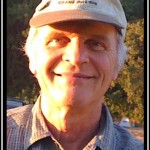 David Turner, At Large
David grew up in Texas before attending graduate school at the University of Oregon in the 1970s. He moved back to the Southwest before returning to Eugene in 2003 where he now lives outside of Junction City on Owens Creek. His personal interests include fly fishing, tending to his land, reaping the rewards of fresh fruits and vegetables, and enjoying the roots music of early America. Professionally he teaches history of photography and arts administration at UO and consults with other museums on leadership and stewardship.